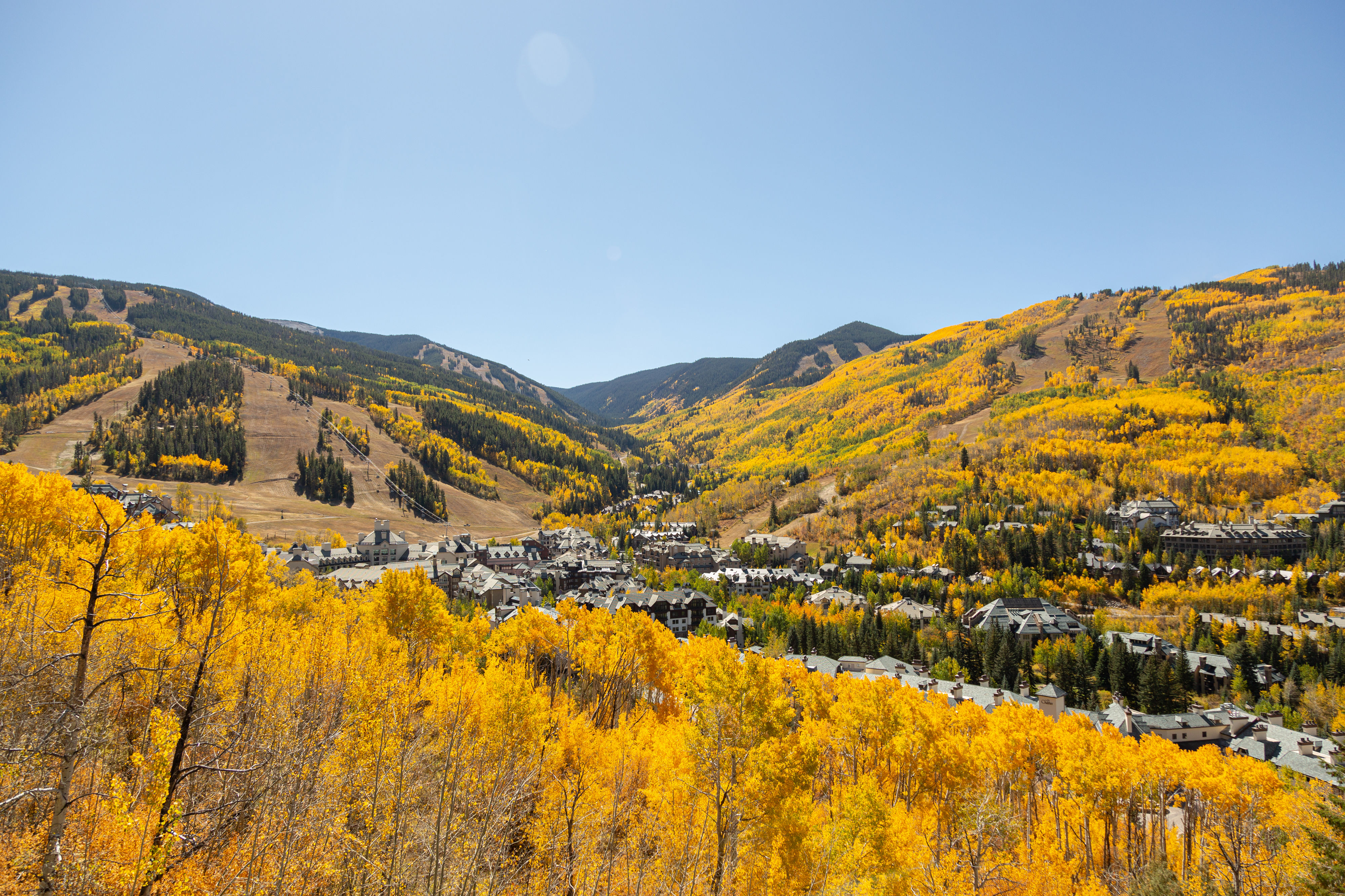 Fall is fast approaching, with the Autumn Equinox taking place on Thursday, September 22nd. Soon the temperatures will start to drop and the leaves will turn shades of gold. Fall moves quickly here in Beaver Creek but it is one of the most beautiful times of year to explore the mountain. Here are a few things you can do with your family and friends to enjoy the changing of the seasons.

HIKING

Hiking in the fall time gets you up close and personal with the changing leaves and foliage on the mountain. Village to Village Trail as well as Overlook Trail are great intermediate hikes that showcase the Gore Range and a bird's eye view of the village surrounded by golden aspens. If you are looking for a more challenging hike, you can take Beaver Creek Lake Trail that winds to the top of Beaver Creek Mountain past aspen groves and ends with a serene alpine lake.

MOUNTAIN BIKING

If you want a faster paced, adrenaline filled activity, mountain biking is still available on the mountain. Our lifts run on Saturday and Sunday during the month of September, to get you set for cross-country biking; uphill is open to any of those who accept the challenge! Pedaling on trails covered in golden leaves and bright foliage makes the scenery on the way down all the more stunning.

4X4 MOUNTAIN TOURS

Our 4x4 Mountain Tours are an exciting way to cover more terrain over the mountain, get exclusive views, and experience beautiful scenery along the way. Fun for all ages, pack your family and friends into a 4x4 with a tour guide that shows you around the mountain. Stop alongside stunning views while taking in all the fall colors.

With the breadth of colors the mountain provides, we suggest bringing a camera on any of your ventures during the fall season. The Village will pop being surrounded by bright foliage and the mountain range will shout stunning colors as a backdrop. Golden hour glows brighter than normal at this time of year, so don't miss out on these wonderful fall activities, open until Sept. 26!