PLAN A GROUP MEETING OR EVENT
Surrounded by a resplendent chateau-inspired mountain village, a serenely secluded ambiance, and a collection of resorts and residential retreats giving front-row access to alpine adventures, Beaver Creek is famed as a posh and intimate destination to elevate your group experience. This Rockies enclave offers red-letter experiences for attendees, including riding horseback to luxury mountain cabin restaurants tucked in aspen groves, mingling and dining in a grand library holding one of Colorado's largest collection of Native American artifacts, and getting exclusive access to the mountain before lifts are opened to the public.

Poised in the central Rocky Mountains of Colorado, Beaver Creek is located two hours west of Denver International Airport and 35 minutes east of Eagle County Airport.
Meeting and Event Venues
From the mountain top to the base area find the perfect space for your meeting or event
Previous tab
Previous tab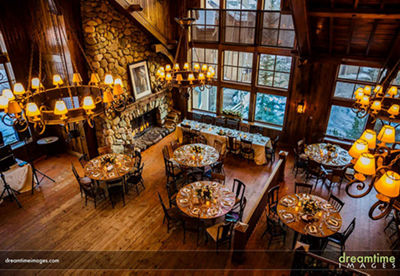 Saddleridge
Nestled on the eastern hillside of Beaver Creek, SaddleRidge brings together soaring vaulted ceilings, authentic artifacts of the Old West, and warm hospitality. Enjoy tasty mountain cuisine while feasting on a breathtaking view of Beaver Creek. From the intimate library to the traditional dining room, three separate dining and meeting areas can accommodate buyouts from 20-130 people. Shuttle accessible.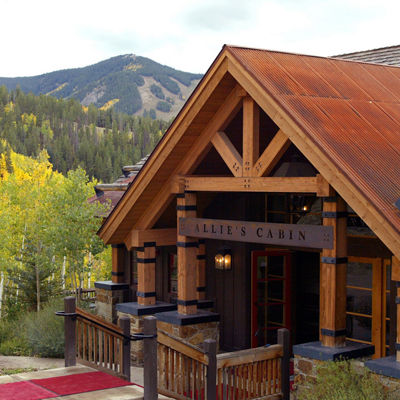 Allie's Cabin
Soak in spectacular views of Beaver Creek Village and the valley below through floor-to-ceiling windows in this unique mountainside retreat. Hidden within a secluded aspen grove, an open-air sleigh ride delivers your group to a gourmet, fine- dining experience in ultimate privacy. Reserve buyout seating for up to 98 people in this perfectly intimate venue.

Occupancy: 98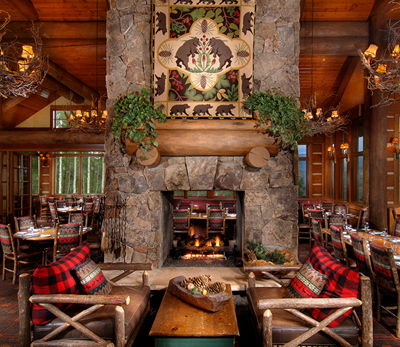 Zach's Cabin
Nestled in the quiet serenity of Bachelor Gulch, Zach's Cabin offers extensive views of the surrounding landscape showcasing the magnificent Gore Range. Arrive by open-air sleigh ride to this elegant mountainside locale and warm yourself by the grand fireplace. Reserve private dining for up to 50 people or a cabin buyout that seats up to 160.
Occupancy: 160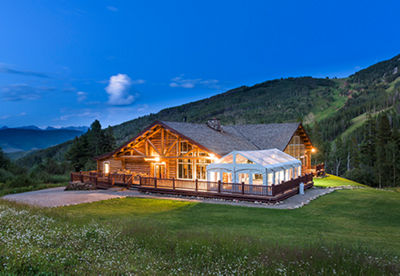 Beano's Cabin
Nestled in a peaceful meadow , this beautiful hand-hewn log cabin is a recipient of the AAA Four Diamond and the Wine Spectator Award of Excellence. Guests embark on their memorable winter evening at Beano's Cabin in a moonlit sleigh ride through pine and aspen forests. During the summer, warm weather offers a scenic horseback ride or wagon ride, or a comfortable shuttle to take you to this log cabin getaway. A warm crackling fire, delicious five-course dinner, and musical entertainment promise to make this a memorable evening.

Occupancy: 150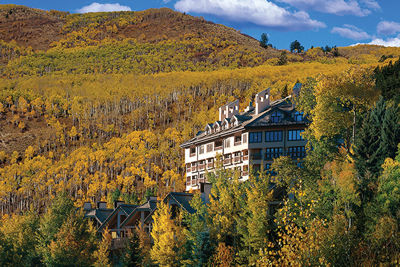 The Pines Lodge, A RockResort
Planted slopeside in Beaver Creek, the Pines Lodge enjoys a coveted hilltop location with ski-in and ski-out access in the winter, extraordinary views in every season, and beautiful accommodations. Whether you're looking for an intimate board room that seats 20 people or a venue for 150, The Pines Lodge provides the finest meeting spaces in Beaver Creek.

In addition to gorgeous meeting spaces the lodge accommodations range from luxurious single rooms to expansive multi-room penthouse condominiums and townhomes. Our environmentally friendly design offers you a connection to nature with posh, comfortable surroundings. Located within the Pines Lodge is the Grouse Mountain Grill, a gourmet Colorado dining experience, and has received the AAA Four Diamond Award, and also has been ranked one of the top fine dining restaurants in Beaver Creek by the ZAGAT Survey.

Guest Rooms: 68 I Meeting Space: 5,395 SQ. FT. I Largest Meeting Room: 1,650 SQ. FT
Please see a detailed floorplan and visit the Pines Lodge website for more information.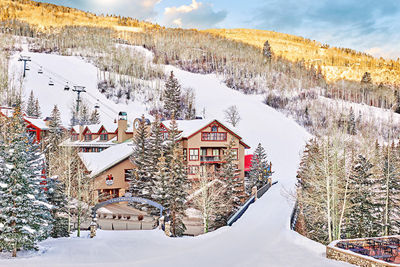 The Ospery, A RockResort
The Osprey at Beaver Creek is where contemporary charm meets luxurious authenticity. This slopeside alpine lodge features premier finishes that reflect and pay tribute to the beauty and majesty of the Vail Valley's natural environment. The Osprey offers 45 oversized accommodations, including two luxuriously spacious penthouse suites.

While the charming location makes for an unforgettable event in its own right, The Osprey does its part in offering the space to hold such a function. It has a quaintly elegant stone chapel on its grounds for wedding ceremonies. The Osprey also features a large, 1,200 square-foot Peregrine Room which can seat up to 75 guests for the likes of wedding receptions, conferences, board meetings, company retreats and other large group events.

Guest Rooms: 47 I Meeting Space: 1,200 SQ. FT I Largest Meeting Room: 1,200 SQ. FT
Please see the floor plan and visit The Osprey, A RockResrot for additional information.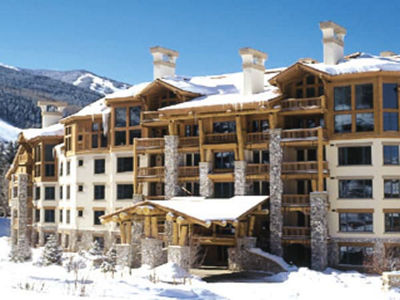 Elkhorn Lodge
The Elkhorn Lodge is a ski-in, ski-out lodge situated next to the Beaver Creek Golf Course clubhouse, offers an ideal year-round location. The unites are platinum-rated, spacious condominiums and range from studios to three-bedroom plus loft and feature luxury furnishings, attractive mountain decor, floor-to-ceiling windows and other premier amenities. Elkhorn Lodge guests can enjoy European-style, village-to-village skiing between Arrowhead, Bachelor Gulch and Beaver Creek villages.

Whether you require a comfortable board room that seats 25, or a facility that can accommodate 150 or an on mountain dining experience that is both casual and elegant, Beaver Creek has what you are looking for. With its gourmet catering, high-tech audio/visual equipment, dedicated group sales staff and professional coordinators who will help you organize every aspect of your special event.
Guest Rooms: 28 I Meeting Space: 644 SQ. FT I Largest Meeting Room: 644 SQ. FT I Floor Plan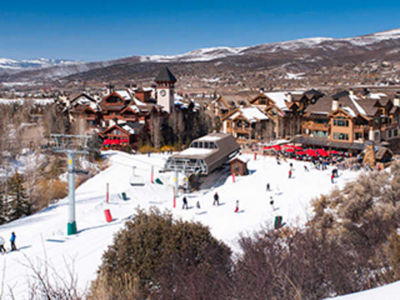 Arrowhead Village
Arrowhead Village, is a gated community located just two miles west of Beaver Creek, provides guests with the perfect combination of privacy, convenience and exceptional resort amenities. With the Arrowhead ski lift, a community pool, hot tubs, outdoor fire pit (winter only), Broken Arrow restaurant (winter only) and other amenities just steps away.

The Broken Arrow restaurant is ideal for group meetings or events and offers delicious fare throughout the ski season. The beautifully finished space is available for groups up to 75 people.
Guest Rooms: 60 I Meeting Space: 2,000 SQ. FT I Largest Meeting Room: 2,000 SQ. FT I Floor Plan
Connect with our expert meeting planners today
Our expert planners will help you plan and execute every detail of your mountain meeting.
---
Submit RFP

, opens in a new window

Submit RFP

, opens in a new window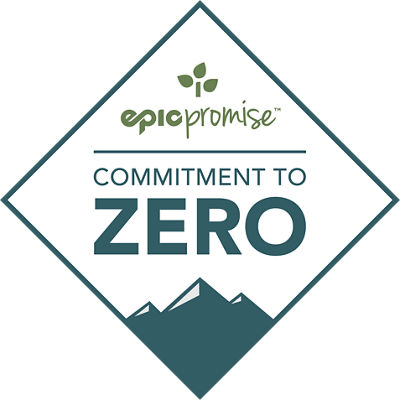 Join us in our bold commitment to zero: Zero Waste To Landfill - Zero Net Impact On Forests & Habitat - Zero Net Emissions. Our resorts, employees and guests are critical to the success of this commitment. Align your meeting goals with your corporate ethos and Vail's commitment to the environment.

Vail Resorts' bold commitment is more than just words. Below are just a few ways we are working to meet our commitment:
In 2020, we achieved our 50% waste diversion goal by reducing the amount of waste coming into our operations, using fewer disposable items, and composting and recycling as much as possible.
In 2020, the large-scale wind farm we enabled began operating and we signed on to a new 80 MW solar project in Utah. These two projects, along with participation in other local utility programs, sets a course for Vail Resorts to be 93% powered by renewable electricity by 2023.
Vail Resorts utilizes reusable or compostable dishware wherever possible. In 2019, switching to tumblers avoided sending more than 250,000 wax-lined paper cups to landfills.
Resort-wide messaging about Commitment to Zero educates guests and encourages waste reduction.
Learn more by visiting EpicPromise Commitment to Zero
From locally sourced menu options to reusable gift items contact our sales team for ideas and offerings to make your meeting or event green.