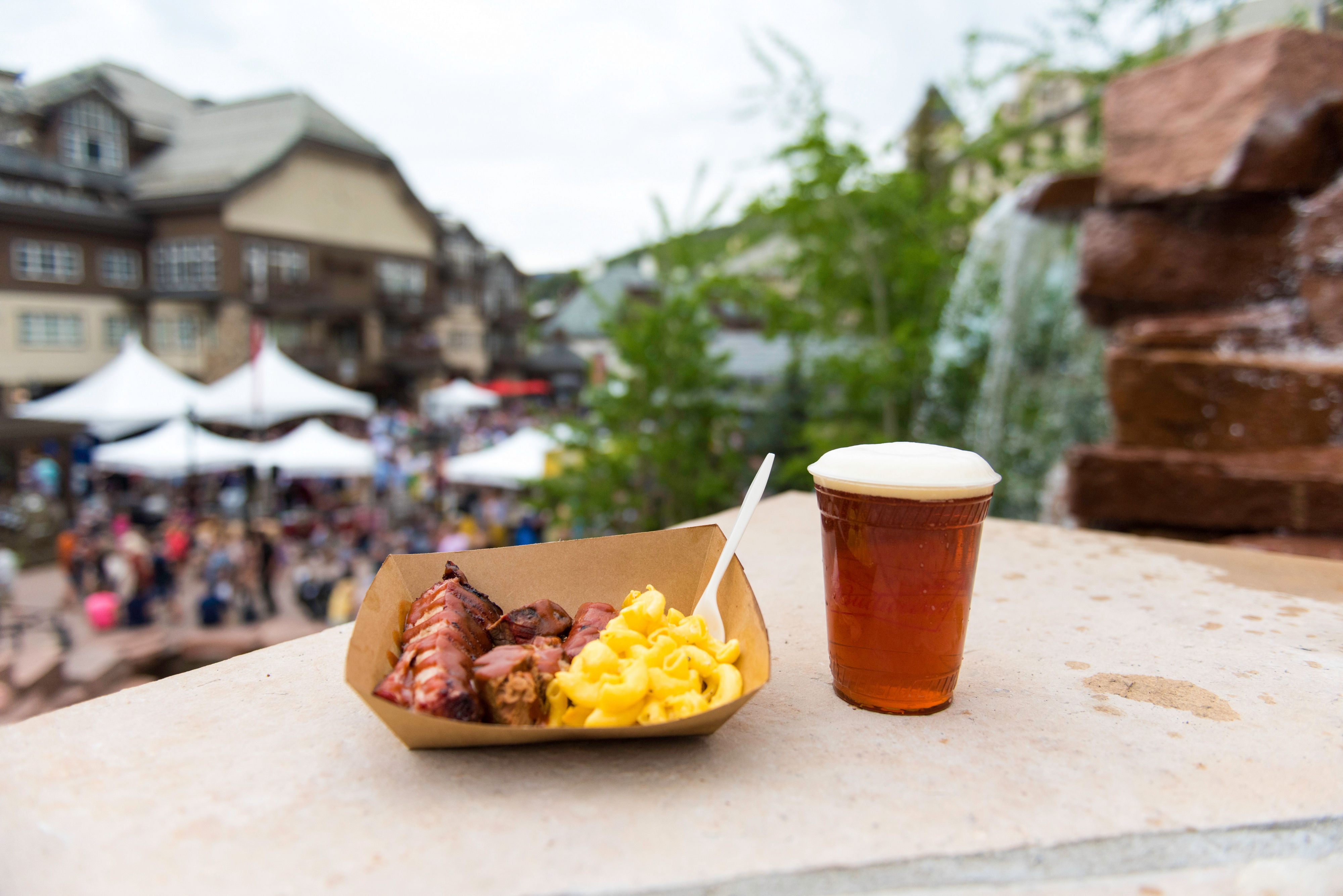 Beaver Creek's traditional kick-off to the summer season, the Blues, Brews & BBQ festival, returns to the resort over Memorial Day Weekend! The festival will delight guests of all ages with live music, barbeque vendors, a wide variety of beers, and fun for the whole family.
The Blues, Brews & BBQ entertainment line-up includes Samantha Fish, Marc Broussard, Taylor Scott Band, and more. Take the chance to savor brisket, ribs, sausage, and mouthwatering side dishes from more than a dozen BBQ vendors throughout the weekend and vote for your favorite vendor, with the winners will be crowned in categories including the coveted People's Choice Award! Below is a full listing of live entertainment:
Friday, May 27th
4:30PM - 6:00PM - Twang Box
6:30PM - 8:00PM - Taylor Scott Band

Saturday, May 28th
11:00AM - 12:00PM - Burnsville Blues Band
12:30PM - 2:00PM - Shari Puorto
2:30PM - 4:00PM - Honey Island Swamp Band
4:30PM - 6:00PM - Marc Broussard

Sunday, May 29th
11:00AM - 12:00PM - Burnsville Blues Band
12:30PM - 2:00PM - Shari Puorto
2:30PM - 4:00PM - Popa Chubby
4:30PM - 6:00PM - Samantha Fish
A Kids Zone will feature a bouncy castle and mechanical bull, while the Adult Game Zone will feature activities on the Ford Hall level near the Beaver Creek Wonder Snow Globe.
Beaver Creek's Craft Beer Festival will also return, with more than 20 breweries pouring from 1:00-5:00 p.m. on Saturday May 28th with live music. A portion of the ticketing proceeds from this event will benefit the Vail Veterans Program, which provides injured members of the military and their families with innovative and transformational programs that build confidence and improve lives. Tickets are available here!
The rest of summer is sure to be fun at Beaver Creek, with signature events on tap at the resort all summer long, including Independence Day, Beaver Creek Wine & Spirits Festival, Beaver Creek Arts Festival, and Oktoberfest. Weekly activities on the covered ice rink will include Outdoor Yoga, Fossil Posse Dinosaur Adventures, Movies Under the Stars, Thursday Night Move & Groove, Silent Disco, and performances by Helmut Fricker.