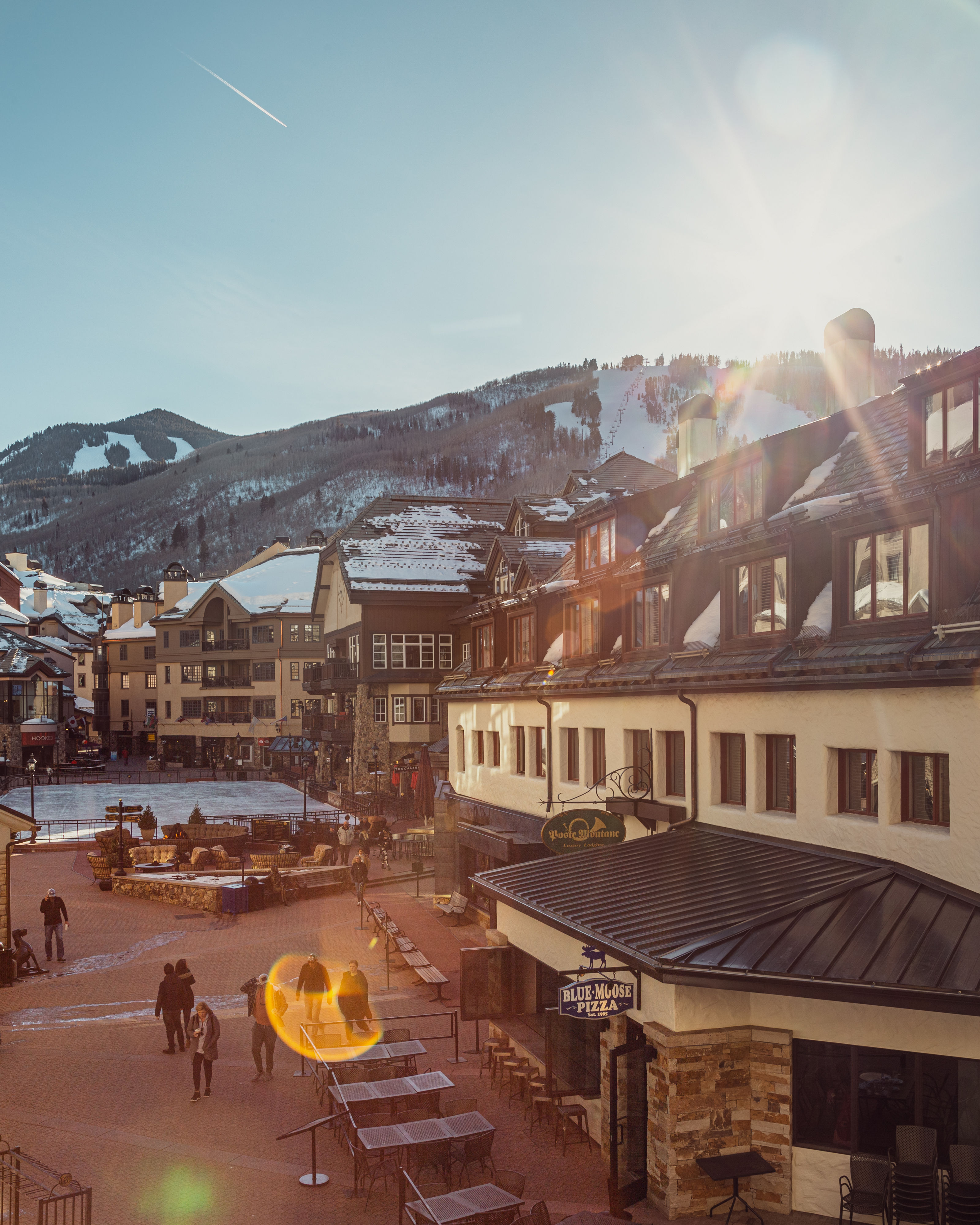 Across Beaver Creek Mountain and in Beaver Creek Village, spring has sprung! There are decks to enjoy beautiful sunny days on the slopes, and our vibrant village has activities for the whole family. Check out all there is to do across the resort this time of year:
Thursday Night Lights: Thursday, March 2, 9, 16 & 23
High above the slopes, the sky lights up with fireworks following a ski-down for skiers level 5 and above. Register for the ski down at the Children's Ski and Snowboard School at 7:00 pm. Participants will be given light up batons, and will load the Haymeadow Gondola for the ski-down before a spectacular show!
Fun Fest: Saturday, March 4, 11, 18 & 25
Carnival fun for the whole family: come down to the village core and try your hand at our carnival games from 4:00 - 5:30 pm! Have a blast, then take home some souvenirs from your experience at Beaver Creek.
Interactive Circus Performers: Sunday, March 5 & Thursday, March 16
Circus acts will take place throughout the village, both on stage and roaming, with an interactive experience for guests! March 5, these performances will take place from 3:00 - 6:00 pm, while March 16, they will be from 2:00 - 5:00 pm.
Tie Dye with Alpine Arts Center: Monday, March 6 & 13
Alpine Arts Center brings an interactive tie-dye experience to the village! Guests will have the opportunity to tie-dye their own Beaver Creek tote bag or bandana from 2:00 - 4:00 pm.
Face Painting: Wednesday, March 8 & 15
Complimentary face painting for guests of all ages from 11:00 am - 2:00 pm.
Photo Booth: Wednesday, March 8 & 15
From 1:00 - 5:00 pm in the village, an interactive photo booth with fun props will be available to guests!
Toyota Race Center Days: Saturday, March 11 & Sunday, March 12
Toyota and Beaver Creek invite you to the Toyota Race Center located off Centennial lift for a weekend of family-fun competition. The race course is open daily and complimentary to skiers and riders, but DJDC will be playing music, hyping up the contestants and giving out prizes throughout the day. No registration needed, just stop by. See you at the Toyota Race Center!
Story Time with Billy Doran: Sunday, March 12
Come to a cozy story time with Fossil Posse's Billy Doran, next to the ice rink from 10:00 - 11:00 am.
Justin Willman -- Magic for Humans in Person: Thursday, March 16
Justin Willman wants to melt your brain while making you laugh. He's best known as the star and creator of the hit Netflix series Magic For Humans. Visit vilarpac.org for tickets.
Danú Celebrates St. Patrick's Day: Friday, March 17
Hailing from historic County Waterford, Danú is one of the leading traditional Irish ensembles of today. The group's standing-room-only concerts throughout Ireland are true events featuring high-energy performances and a glorious mix of ancient Irish music and new repertoire. Visit vilarpac.org for tickets.
Wild Lives with Michelle Smith: Friday, March 17
Alongside her wolf dogs, Michelle Smith discusses the history of wolves and reintroduction into Colorado, From 3:00 - 4:00 pm on the fountain stage.
Pat Green: Saturday, March 18
Pat Green has blazed his own trail in a way that few artists today can claim. After rising through Texas' college-town and dancehall scene years ago, Green earned himself major-label support in Nashville and became the poster child of Texas music for a whole generation of fans. His list of achievements includes over 2 million albums sold, three Grammy nominations and a sold out Houston Astrodome. Visit vilarpac.org for tickets.
Snowshoe Race Series: Sunday, March 26
The third and final race of our Snowshoe Race Series culminates in McCoy Park with its incredible natural beauty. For more details and tickets, click here.
Helmut Fricker Performs: Sunday, Wednesday and Fridays
Every Sunday, Wednesday and Friday, head to the village to hear the accordion and alpenhorn played by Beaver Creek legend Helmut Fricker. From 1:00 - 3:00 pm, Helmut will delight guests with Bavarian music and storytelling.
Ken Carpenter Caricatures: Tuesday, Thursday and Saturdays
Complimentary caricatures from Ken Carpenter can be found in the village from 4:00 - 6:00 pm each Tuesday, Thursday and Saturday!