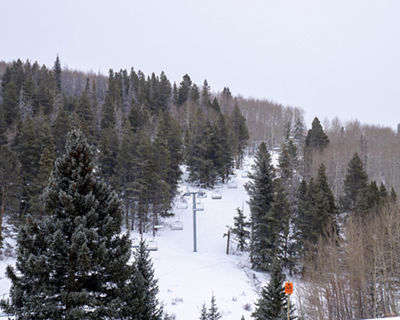 The Making of McCoy Park
Have you ever wondered how to open brand new terrain on the mountain? It's no small feat!
Just because McCoy Park is beginner terrain, doesn't mean it's easy to prepare or easy to open. This new terrain features vast open landscapes, as well as natural groomable glades. Numerous steps must be taken to prepare the terrain safely for guests – especially when it's the first time anyone will be snowboarding or skiing there!
A diverse group of operations teams from across the mountain support new terrain openings, from snowmaking to grooming, patrol to lift operations, maintenance and electric, food and beverage and more. Each and every department pitches in to create a safe and fun environment for our skiers and snowboarders.
While McCoy Park is a bowl and is holding all of our fresh powder from the past few weeks, there are still areas that require snowmaking to create a favorable snow surface. Once fan and spot guns have fired on those locations, it's time for groomers to take the baton.
Trails must be track-packed by snowcats after each storm cycle. After track-packing is done, the groomers can take tilled passes on the terrain, creating the corduroy we all know and love. Grooming is especially important in McCoy Park, given the gentile, low angle terrain of some of these trails. With this much snow, if they aren't groomed... you might get stuck!
Following grooming, patrol takes over. This step ensures closures are put in the right places throughout the terrain, whether to mark boundaries, low clearance areas, unskiable parts of the terrain, or hazards to avoid.
Above all else, opening terrain is about skiing and snowboarding the area safely to make sure guests can have the best time possible!
All our operations teams are hard at work to accomplish these steps to open McCoy Park. No one wants to open this terrain more than we do, and we'll be sharing updates on a Grand Opening soon!