from Beaver Creek Reserve
Beano's Cabin
A crown jewel tucked into an on-mountain meadow at the base of Larkspur Bowl, this luxurious log hideaway is one of Colorado's top restaurants. Start your evening with a sleigh ride up through Beaver Creek's iconic aspen groves to an exquisite gourmet dinner. Here, you'll be treated to a true feast for the senses with our open kitchen where guests can watch our chefs in action as they prepare five-course meals comprised of traditional Colorado fare. It's the most delicious way to end a perfect day on the mountain.
The only way to get to Beano's Cabin on mountain is by snow cat. Your reservation time is your 15 minutes before your reservation time. Sleighs begin at 5 p.m.
To make a reservation, please call the reservations office directly at (970) 754-3463.
Previous tab
Previous tab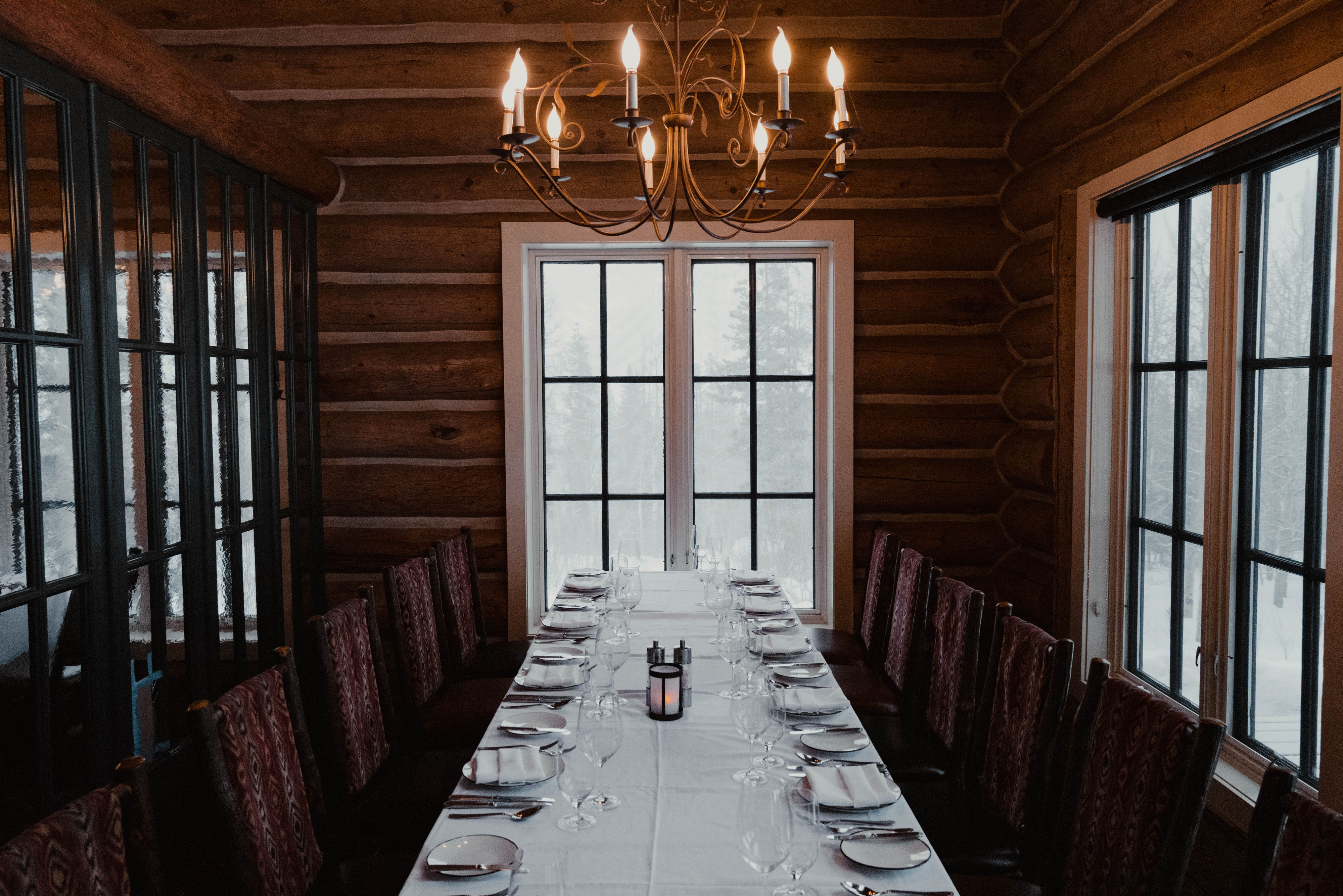 Groups
Beano's Cabin is Beaver Creek Resort's premiere wedding and event location. With an open lawn and wraparound deck at the foot of Grouse Mountain, it is a great ballroom under the stars.
Inside, vaulted ceilings, antler chandeliers and the warming glow of a stone hearth elevate the appetite for a gourmet meal and breathtaking wine list.
Private buy-outs and group dinner reservations are available during the winter (December-April) and summer (June-October). Beano's Cabin caters to parties from 20 to 150 guests.
Please fill out our online request form, and after submission, you will be contacted by one of our staff members.

For more information:

United States: 866.395.3185
International: 970.754.5762
Email: BCGroups@vailresorts.com
Parties of 20 or Less: For more information or reservations, please call: 970.SKI.DINE/970.754.3463 /Email: BCDining@vailresorts.com
The reservation office is open daily from 9:00 a.m.- 4:00 p.m. MST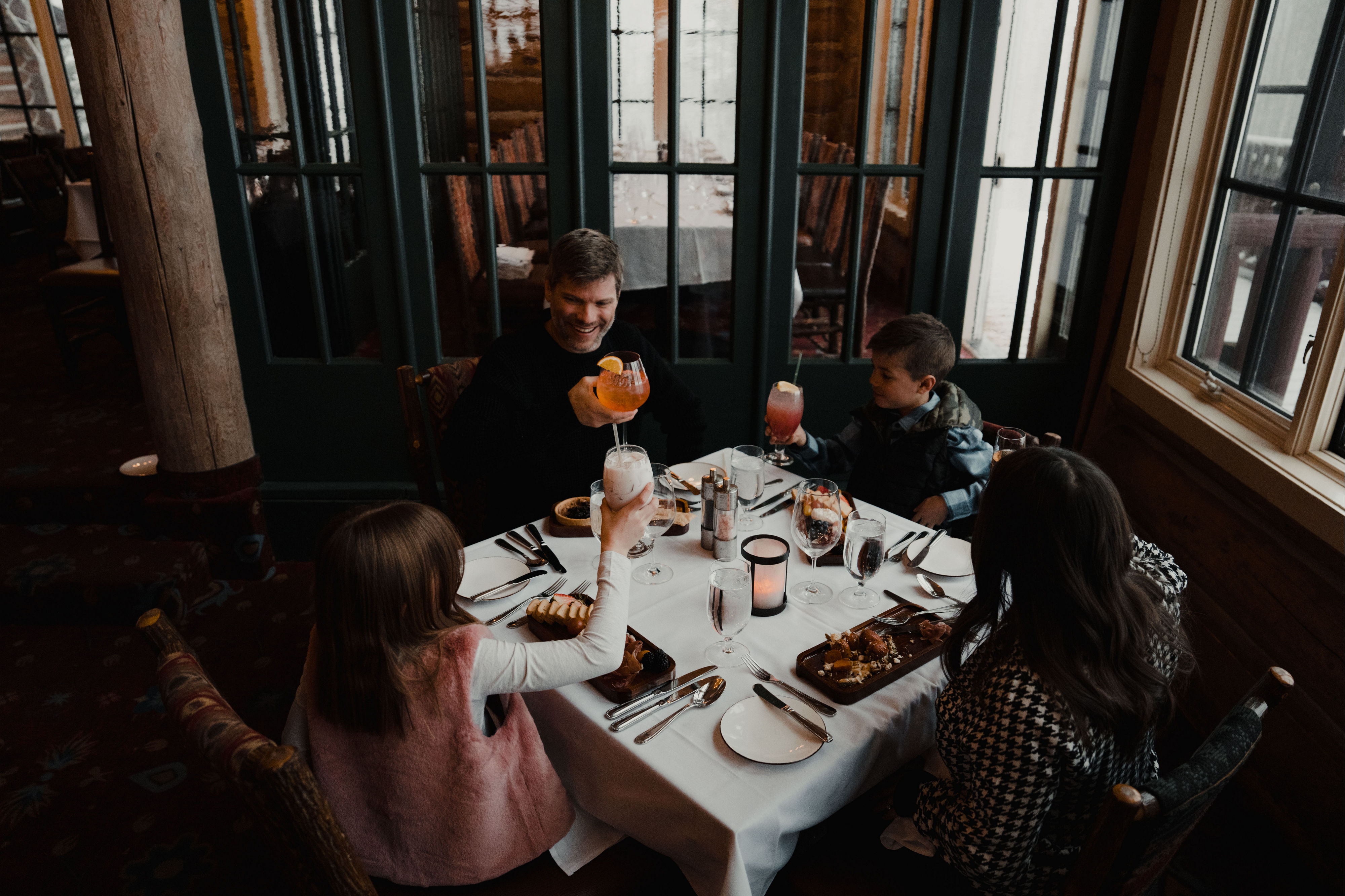 It's been nearly a century since Polish immigrant Frank Bienkowski left city life behind in Chicago to stake out a homestead in the mountains of Colorado.
Likely drawn to the same starry nights and "see-forever" days that still bring many here, Bienkowski settled into this very meadow—in the shadow of Grouse Mountain—and came to be known simply as "Beano."
Bienkowski carved out a meager home for himself in the high country, raising lettuce and hay on his little ranch while also toiling in the Aurora mine at the head of the valley.
In the summer, he drove his little wagon down the mountain into Avon to peddle his lettuce and mail letters back home to Chicago. In the winter, his trips were made on snowshoe. Stories were told of Bienkowski blistering into town on "Norwegian Snowshoes"—ten-foot wooden skis of those years.
Opened in 1986, Beano's Cabin continues its tradition of culinary excellence. Inspired by Bienkowski, Executive Chef Mackenzie Nicholson cultivates a summer garden next to the replica of Bienkowski's original cabin to provide the freshest ingredients nature has to offer.
Beano's Cabin is consistently recognized by the Distinguished Restaurants of North America and Wine Spectator "Best of" awards, maintaining a passionate commitment to supporting local and organic producers of Colorado meat, fish, produce and cheese.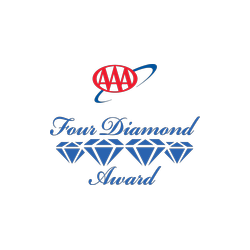 Four Diamond Restaurant Rating
Beano's Cabin has received the coveted AAA Four Diamond designation.