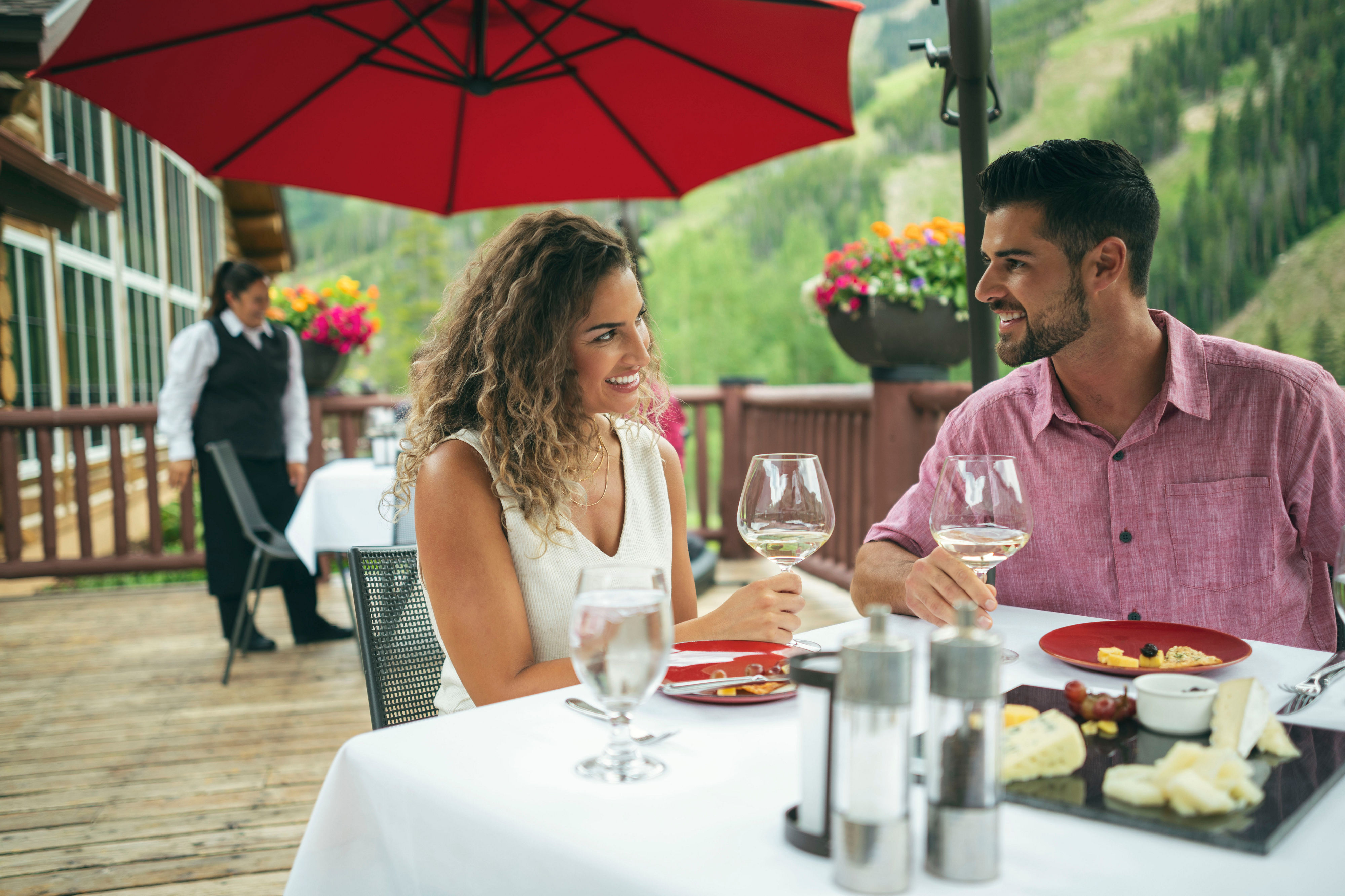 Looking for the perfect, relaxed atmosphere to grab a glass of wine in Beaver Creek? There's no shortage of excellent locations to sip wine while in town.
Whether you're looking for a wine tasting or a glass to enjoy with a
delicious meal
, you'll find dozens of local and imported selections to appeal to every palette. Swing by these great Beaver Creek wine bars on your next visit.
Best Beaver Creek Wine Bars
1. The Met Kitchen
At Beaver Creek Resort, you don't need to go far to enjoy a distinctive glass of wine.
The Met Kitchen
offers a modern, relaxed atmosphere, perfect for groups of all ages. Choose from one of four wine varieties with entirely different origins.
If a member of your group isn't in the mood for wine, The Met Kitchen also offers impressive specialty cocktails and beer selections. The Met Kitchen is one of the best Beaver Creek wine bars to sit and chat for hours, thanks to the urban chic atmosphere. Reserve a spot online through the Met Kitchen website to ensure you get a place.
2. Vin48
If you're looking for an authentic wine bar experience, check out Vin48, a cozy wine bar.
Vin48
offers wine by the glass or bottle in an intimate setting. Vin48 provides an extensive selection of over 40 wines, one of the largest available at Beaver Creek wine bars. If ordinary wine isn't your thing, try one of four sparkling offerings, including a classic Prosecco.
Want a fine dining experience to enjoy along with your wine? Vin48 is the place to do it. The food menu features rotating seasonal selections and small plates for your group. Guests can also choose to dine indoors or outdoors on the patio, depending on the weather conditions.
3. 8100 Mountainside Bar & Grill
Recently updated in 2022, you don't want to miss a visit to
8100 Mountainside Bar & Grill
. Even in cold weather, guests can enjoy a glass of wine on the covered patio with heaters. The 8100 Mountainside Bar & Grill is the perfect restaurant with views. While sipping your wine, you'll enjoy stunning panoramas of the Vail Valley Mountain range and ski area from the patio. What could be better?
The 8100 Mountainside Bar & Grill features a selection of world-renowned wines to enjoy alongside dishes unique to mountain cuisines, such as elk. If there's a sports game you don't want to miss, the 8100 Mountainside Bar & Grill is the perfect location. The newly-renovated outdoor patio area features large-screen TVs, making it the ideal venue to enjoy the big game. Be sure to call in advance for reservations if you're dining with a large group.
4. Root & Flower
Root & Flower is one of the most popular Beaver Creek wine bars for guests looking for an extensive selection. This elegant wine bar offers over 50 options available by the glass. Root & Flower also offers an ever-changing food list, keeping guests returning for new flavors.
Looking for something new on your next trip to Beaver Creek? True wine lovers won't want to miss one of
Root & Flower's wine classe
s
. The most popular class, known as "The Art of Wine Tasting," involves an exciting wine-tasting experience featuring four wines (two white and two red wines).
In addition to enjoying samples of four wines, you'll learn the best way to taste wine and distinguish between flavor profiles. The "Art of Wine Tasting" class is one of the many wine classes offered at this popular Beaver Creek wine bar. Other popular wine classes include champagne tastings, natural wine experiences, new vs. old-world wines, and much more. These popular classes can fill up in advance, so schedule your wine-tasting experience as early as possible.
5. CBAR
CBAR
, located within Beaver Creek Chophouse at the base of the Centennial Lift, is another excellent spot to enjoy wines by the glass. If you're looking for a bar-like experience, grab a reservation at CBAR to enjoy wine with breathtaking mountain views in the distance. To make a CBAR reservation, call (970)-845-0555 to reserve a space at this upscale Beaver Creek bar. You'll find plenty to choose from, including reds, whites, rosés, and sparkling wines.
You can also enjoy the same great wine selections while seated at the Beaver Creek Chophouse. Here, you'll also find classic steakhouse options in an elegant atmosphere.
6. Golden Eagle Inn
The
Golden Eagle Inn
is a hidden gem in Beaver Creek. Since 1987, the family-owned restaurant and bar combo has offered guests a traditional mountain dining and bar experience.
Here you'll find wine by the glass, half bottles, and full bottles, giving your group options for enjoying wine. In addition to the standard list, the Golden Eagle Inn also offers a seasonal rotation of wines.
Visit the Best Beaver Creek Wine Bars
No matter what type of atmosphere you're looking for, Beaver Creek offers excellent selections for enjoying a glass or bottle of wine. Visit one of these popular Beaver Creek wine bars for a relaxing, elegant atmosphere and the
perfect vacation
evening.