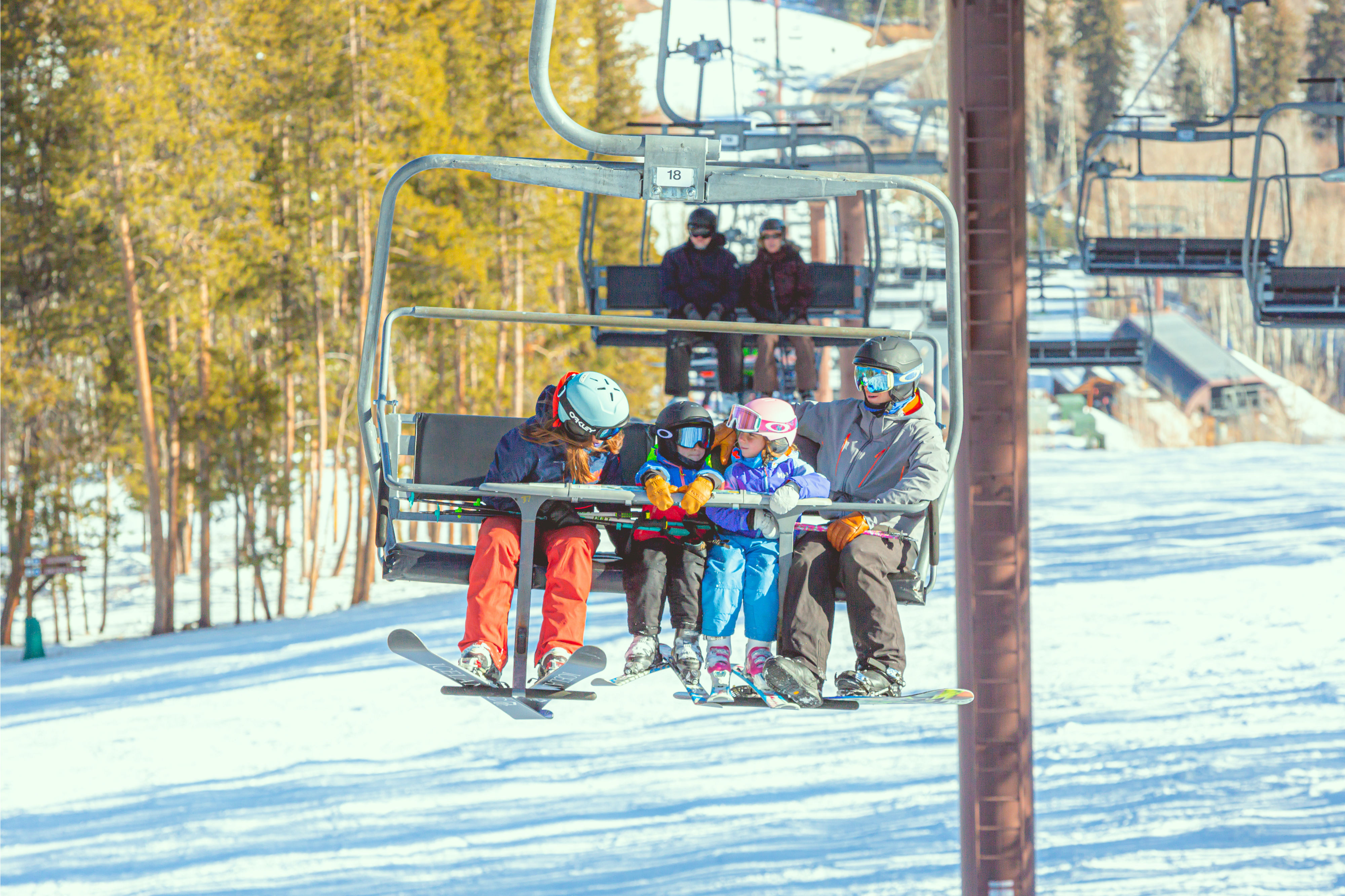 Introducing Nadia's Notes, a monthly series from our Beaver Creek Resort COO Nadia Guerriero.
Happy New Year, Beaver Creek!
As we move through the first few days of 2023, I find myself reflecting on 2022: both the professional achievements our teams at Beaver Creek have accomplished, and the personal goals and intentions I set for myself this past year.
Starting with some of the things I'm proudest of that my team at Beaver Creek achieved, and that we accomplished for the team:
McCoy Park!

A 250-acre expansion, with two new lifts and 17 trails, this is a rare occurrence in our industry. It took enormous effort from

all

of our team members, and

has come

together as one of our

guests'

favorite places to ski

this

season

, and

I'm confident it will be

for many years to come.

The guest experience at Beaver Creek:

We are proud to serve as

P

erpetual

H

osts

to our guests, and every employee at our mountain

resort

contributes to the feeling of

home that our visitors

cherish

when they visit Beaver Creek.

A commitment to our employees:

We announced a $175 million investment in our employees

. To augment the employee experience, this investment increases minimum wage to $20 for hourly employees, with compression adjustments; furthers our commitment to affordable employee housing;

doubles down on mental and behavioral health support;

adds focus to the HR structure and process; and increases Vail Resorts Retail discount for all employees.
I make big goals in my professional life – but my personal goals are just as important to me. Instead of New Year's resolutions, I like to set intentions for the year. Here are a few I focused on this past year:
Return to yoga: I wanted to get back on my yoga mat. My practice is a place I find balance of mind, body and spirit. I'm proud to say I spent more time on my mat this past year, and this is an intention I will carry into 2023.
Spend more time with my family: I will never look back on my life and say 'I wish I spent more time at work'. I think a lot of people feel this same way, and I'm glad I prioritized taking my daughter to school in the morning, floating on the Colorado River a few times, and just hanging at home with my family and dog this summer.

Travel to a new place: I visited Nashville for the first time this year for the National Ski Areas Association (NSAA) National Convention in May. I had a great time exploring a new city, seeing old friends and making new ones, and I got to hear some really great music!
I encourage all of you to create the space reflect as well, and think about some of the things you are most proud of – personal or professional – from this past year.
As I look back on 2022, I am grateful for all of the memories, challenges and growth I experienced which makes me so excited to set my intentions for 2023. I wish you and your loved ones a happy and healthy 2023, and look forward to seeing you out on the hill!
With gratitude,
Nadia