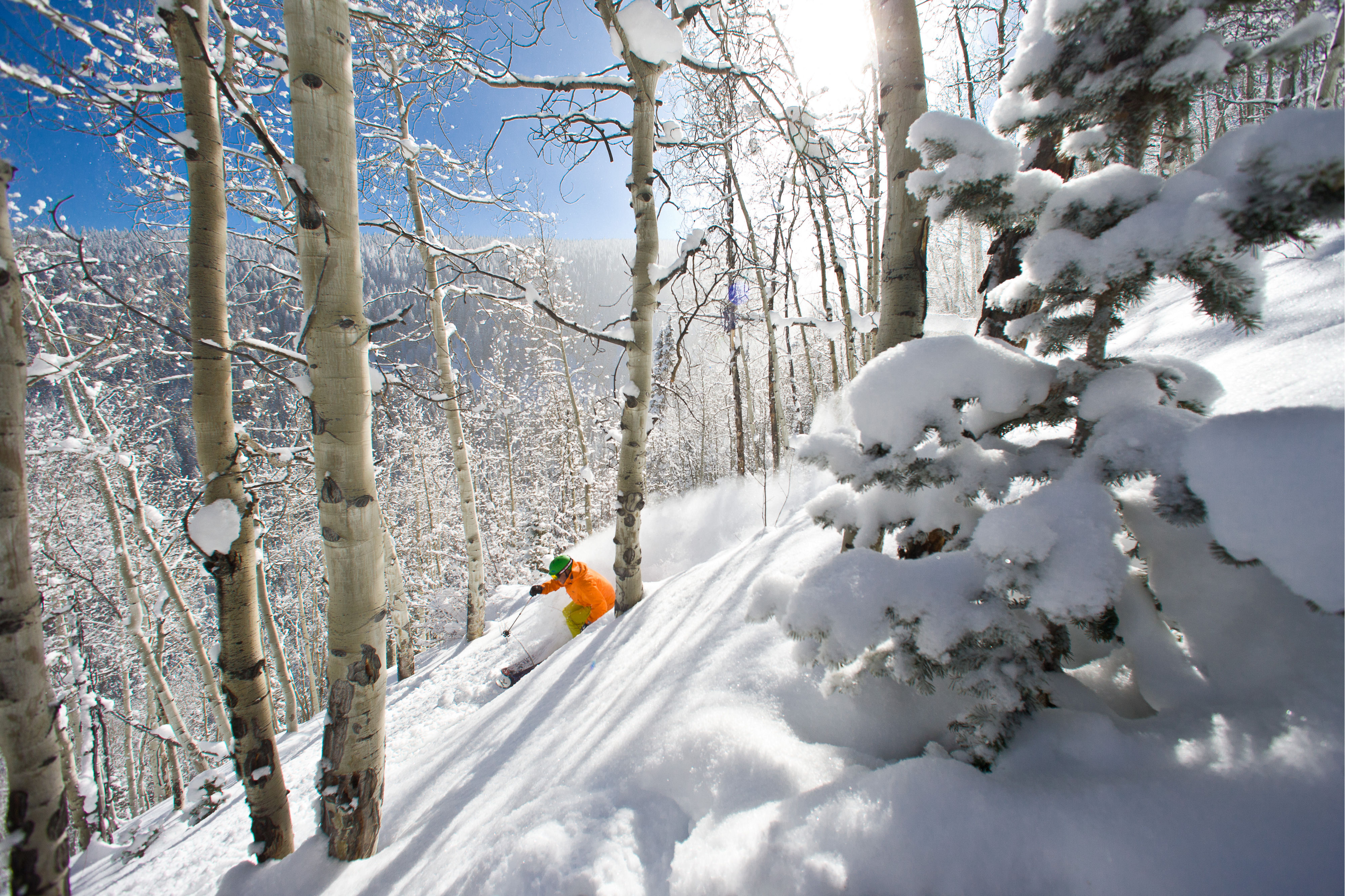 Introducing Nadia's Notes, a monthly series from our Beaver Creek Resort COO Nadia Guerriero.
Hello Beaver Creek!
Now that we're a few weeks into our season, I'm back with another Nadia's Notes. We officially opened for the 2022-23 winter season on Nov. 21 (two days early!) with top to bottom skiing. It has been a jam-packed couple of weeks – with the Birds of Prey World Cup Races and nearly 100 inches of snow so far this season, allowing us to get more than 850 acres of terrain open.
That being said, I want to spend some time sharing a look behind-the-scenes of our operations: how our teams open terrain, with all the details and hard work that they do.
Year-Round Maintenance
Our lift maintenance and fleet maintenance teams all year round preparing our lifts and machines, making sure they run smoothly. This is no small job with 26 lifts and 26 snowcats at Beaver Creek! Their job starts the day after the mountain closes when they start routine maintenance, and continues all season long.
Snowmaking
Similar to lift maintenance, the snowmaking team is super busyduring the summer months. They work daily to fix pipes and fan guns, and reposition equipment to new locations based on data. Then there is a huge ramp up to actually making snow in the winter that starts in the fall.
Trail preparation for winter begins in earnest when snowmaking is able to fire up the system. Thanks to the help of mother nature, this year our first day of snowmaking was October 25th on Gold Dust and the Haymeadow when consistent cold temperatures fell into place. It takes anywhere from three days to a week, sometimes longer depending on the temperatures, to build a trail. Teams start by laying out hundreds of feet of hose for both water and compressed air, and removing padding that will go back on snowmaking towers and hydrants at the conclusion of snowmaking. Once set up is done, if we have favorable temperatures, we start running stick, ground and fan guns to make snow!
Snowmaking is incredibly important in many areas of our mountain, as it allows for a stable snow surface that lasts the whole season, and holds up great when groomed.
Grooming
Speaking of grooming, once snowmakers are done firing a run and have cleared the hoses, pads, and guns, our grooming and trail maintenance team takes over. Hundreds of hours are spent dozing and grooming the snowmaking production piles, or 'whales' as they're called, transforming the large mounds of snow into the perfect corduroy we love to ski and snowboard on.
For runs that don't have snowmaking, the grooming team still plays a huge role, by packing down the natural snow to compact the surface into a solid base that will last the whole season, as well as mitigate avalanche danger, cover natural obstacles and help lessen wind loss.
Patrol
Now, it's time for the patrol teams to come in and make sure the trails are safe for guests to ski on. They do numerous checks on the trail, they use strict hazard marking and padding guidelines, and install signage to indicate necessary closures. On terrain that is ungroomed, the patrol teams also perform any necessary snow safety work, including two-stepping to compact snow where snow cats cannot get to.
Trail checks to make sure areas are safe, marking and padding hazards, and putting up closures are part of the daily routine for our patrollers before any guests ever step on the mountain.
Lift Operations
Lift Operations is another highly important team on the mountain, our lift operators work alongside patrol teams to get new terrain ready. They exercise the lifts, build mazes and snow ramps, and make sure they are prepared to welcome and keep guests safe on the mountain with a smile!
What's Next
All of this information to say, we can't wait to open new terrain for you! And we appreciate your patience as we make sure we do it safely and with your best and safest experience top of mind.
As we move through this process to open up more of the mountain, here's what we have next up for terrain openings (hopefully before the holidays!): Arrowhead, Larkspur Bowl, and Upper and Lower Beaver Creek Express Lifts.
Here's to powder days,
Nadia