The Official Beer of Vail Resorts
Bud Light
After skiing some epic powder, your thighs are burning and you want to rehash your epic day with buddies in the time honored ski tradition of après. There is no better way to relive your ski adventure and soak in the mountain sun and scenery than over a cold Bud Light. Bud Light is the Official Beer Partner of Vail Resorts. Bud Light...The Difference is Drinkability.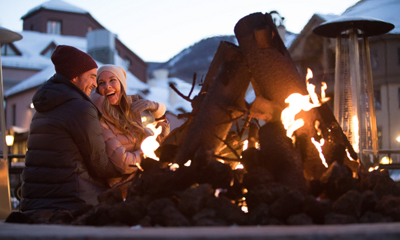 Après Ski in Beaver Creek
The Osprey Lounge is a popular Beaver Creek slope-side spot. The ever-evolving farm-to-table menu pairs great with a cold Stella Artois or craft beer. Located directly next to the Strawberry Park chairlift, ski-in and join us for beers after a great day on the mountain.

At Toscanini, enjoy drinks overlooking the beautiful ice rink in the heart of Beaver Creek Village.