The Official Beer of Vail Resorts
Bud Light
Anheuser-Busch is proud to support Vail Resorts by providing adult consumers with a diverse portfolio of alcoholic beverage brands that reflect the company's commitment to quality, heritage and innovation. Founded in 1853, Anheuser-Busch produces the world's best-selling beers (Budweiser and Bud Light), operates 12 breweries in the U.S. (including Fort Collins, Colo.) and has operations around the globe.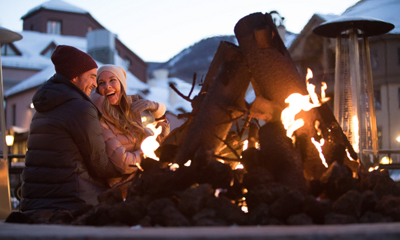 Après Ski in Beaver Creek
The Osprey Lounge is a popular Beaver Creek slope-side spot. The ever-evolving farm-to-table menu pairs great with a cold Stella Artois or craft beer. Located directly next to the Strawberry Park chairlift, ski-in and join us for beers after a great day on the mountain.

At Toscanini, enjoy drinks overlooking the beautiful ice rink in the heart of Beaver Creek Village.